Communal areas are what makes of Testalepre a special place: a wonderful place, difficult to describe. You should see the landscape of Testalepre's hill from our terrace, from the fields, from the side of the pool.
Swimming Pool

Our swimming pool is placed in a beautiful and panoramic point. The area is equipped with loungers, beach chairs, tables and chairs and it is well shady.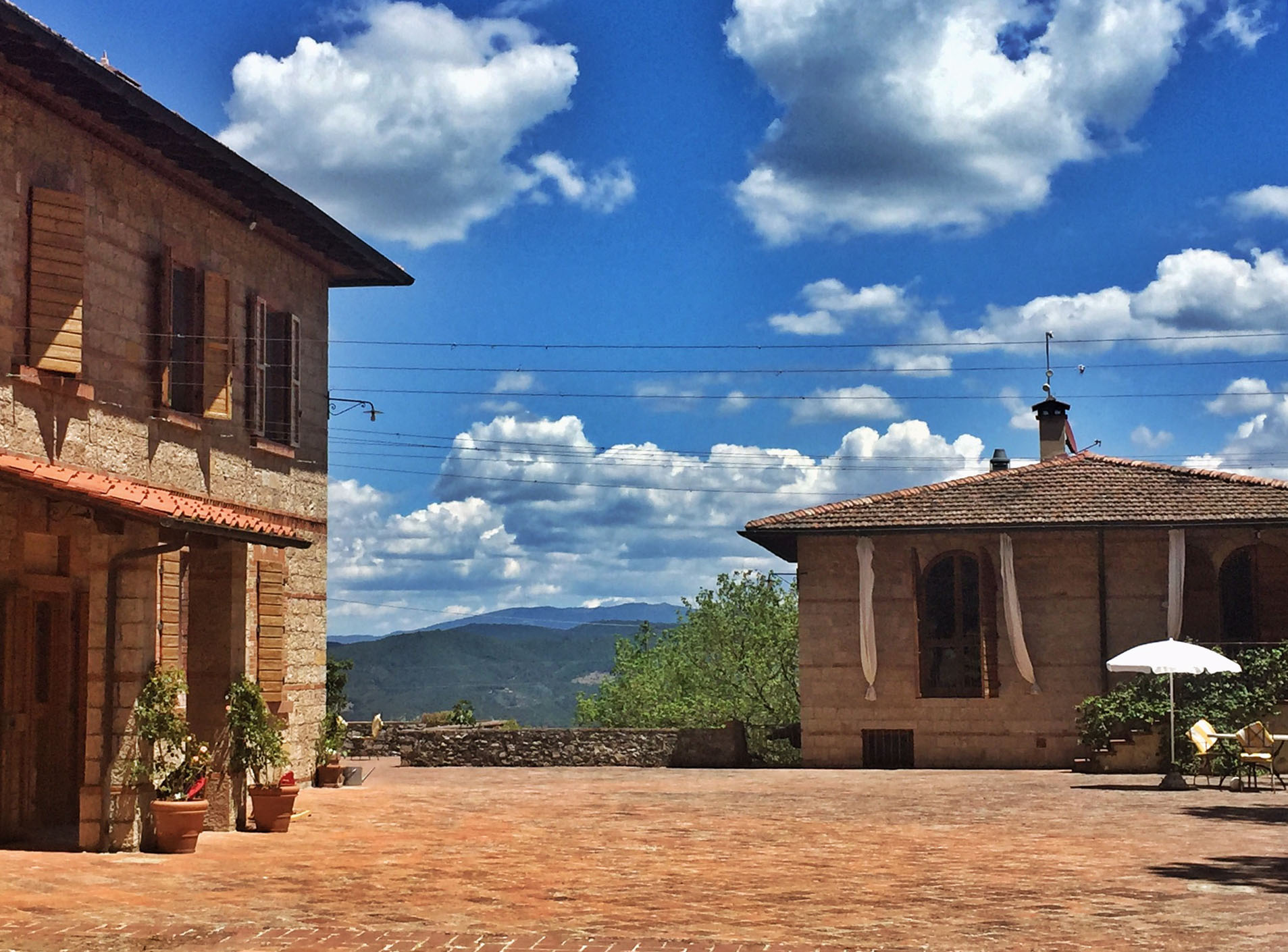 Farmyard

The wide "aia" is a common space par excellence. In the past it was used for agricultural activities and for farmers' parties on Sunday. Nowadays it is at disposal of the clients and it hosts also wedding parties and the events we organise.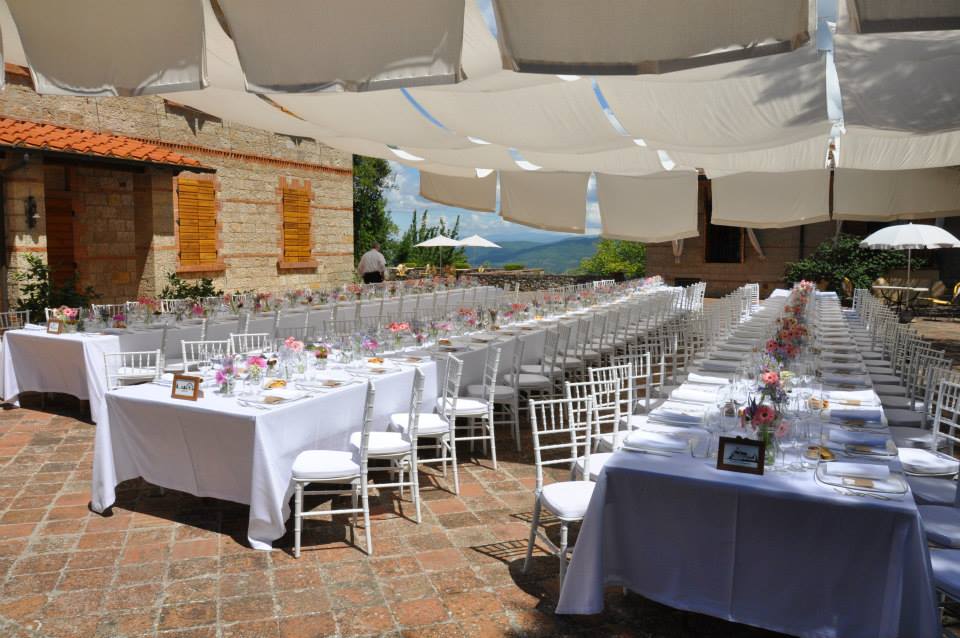 Kitchen

We organise culinary events and cooking classes. The kitchen can be used also for weddings and for any other kind of event or party.
Barbecue

There are two barbecue areas: one for the clients of the apartments and one for the clients of the yurta tents. Both are equipped with all you need to cook and eat with company and enjoying the view on the hills of Chianti.
Loggia

Once a deposit for farm machineries, nowadays it is a multifunctional space where we organise educational activities, dinners with the guests of the agriturismo, parties. In this space there is also an old style fridge where we keep our fresh vegetables.